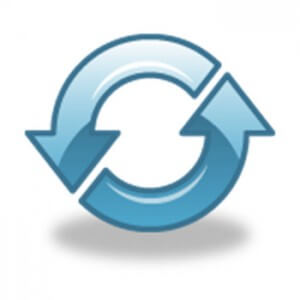 Anyone who owns or runs a site built on the WordPress content management system has seen those little messages at the top of the dashboard announcing a new update. Some WordPress users religiously take action, but unfortunately, a huge number of users religiously don't. Whether it be for lack of knowledge or just lack of caring, many WordPress site owners almost never update their WordPress installs, and it isn't uncommon to see WordPress sites running on versions of the platform that are years out of date.
At best, those users are missing out on potentially beneficial new features. At worst, they're inviting disaster and potentially putting their site in serious danger. This is also true for updates to themes and plugins as well. It's exceptionally important that users consistently ensure that their WordPress install, themes, and plugins are all current and up to date. Security is the most important reason, as those updates can make the difference between a secure site and a site waiting to be hacked or taken down. In addition to security, updates often contain new features or fixes to previously buggy ones.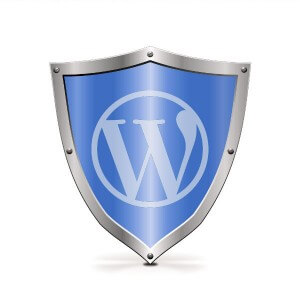 WordPress is a complex system built on a MySQL database, PHP, JavaScript, hundreds of files, and well over 150,000 lines of code. While all of that complexity makes WordPress incredibly feature rich, it also represents a lot of opportunity for hackers and other malicious users to look for exploits that can be used to break into sites, alter them, add malicious code, or completely destroy them. The good news is that the brilliant developers responsible for WordPress are constantly on the lookout for weak spots, and constantly working to plug those holes.
That's where updates come in. Any given version of WordPress will receive a number of updates over its lifespan, and those updates almost always contain fixes to potentially weak and exploitable parts of the source code. With those updates installed, site owners always stay one step ahead of the hackers and ne'er-do-wells. Without those updates, a WordPress site is a sitting duck waiting to be targeted. The same goes for themes and plugins. For instance, a weak spot in a thumbnail generator used in a number of WordPress themes was once responsible for thousands of WordPress sites being compromised. A simple update cured the problem.
New features: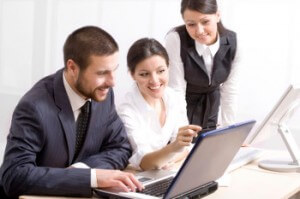 Another major benefit of keeping WordPress updated is that the updates often contain significant feature additions, especially when new versions are released. Generally speaking, most updates within a given version – for example, version 2.1.1 coming after 2.1.0 – will contain mostly security vulnerability fixes. New version updates – for example, version 2.2 coming after 2.1 -will represent both security improvements and added and improved feature sets.
For instance, in recent years updates between version 2.5 in 2008, and 3.4 in 2012, have contained feature updates such as; new administrative areas, change tracking for posts and pages, automatic plugin installation and upgrades, new default themes, built-in image editing, speed improvements, improved Twitter interfaces, and much more. Users who don't regularly update to new versions not only leave themselves vulnerable to attack, but also miss out on new features, some of which represent significant improvements over previous versions.
There really isn't any excuse not to keep a WordPress site up to date. Every time an administrator logs in, the WordPress dashboard will alert them to any new updates, and installing those updates automatically is as simple as a couple of mouse clicks and takes only a few seconds. Yet so many WordPress sites are still running on outdated versions of the platform, leaving them open to potential attacks, and missing new and important features.
Whether it's an important fix for a potential vulnerability in the core WordPress code, or an exciting new feature in a new version release, every single WordPress update contains something of importance. The developers at WordPress have gone out of their way to keep the platform up to date and safe, and made it as easy as possible to keep installations updated. With updates being so important, so beneficial, and so simple, it's imperative that WordPress users click that "update" button whenever it shows up in their dashboard. At the very least, it'll ensure that they don't miss out on anything new, and it could possibly save their site from attacks and serious damage.