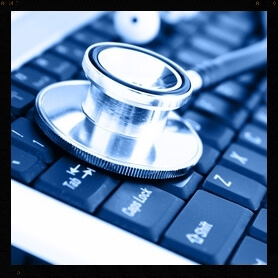 While Google Analytics may seem like the best analytical tool on the Internet, it doesn't mean it's the one that you should install. Whether you want to avoid Google products or you want a different package that offers more features, here are seven Google Analytics alternatives you may want to consider:
1. ChartBeat
ChartBeat is a great free alternative for both publishers and media creators. It gives you an insider perspective on how users are engaging with your content, along with what content is actually converting. Aside from this, you will get the basic analytical features like referrers, return rates and more. Depending on the number of users and features you need, the monthly charges start at $10 per month.
2. Clicky
Clicky is a fantastic alternative for those who want to see their stats in real-time. While Google does have a real-time option, it's rather limited compared to Clicky. With this alternative, you can view real-time actions, heat maps and not only that; Clicky can also alert you when your website is down. The prices are free for the first 3,000 visitors; however, if you want to track more, monthly packages start at $9.99.
3. HaveaMint
If you want to find out what part of your website is the most interesting, this is where HaveaMint can come into play. This package can help break down your visitor activity, the most popular pages and the most accessed content. Aside from this, you can also learn about your visitors and what areas they targeted on your website. While there are no monthly fees, there is a one-time fee of $30 to get started.
4. Open Web Analytics
This open source platform is great for tracking how users engage with your website and applications. With a dashboard similar to Google Analytics, this alternative offers features that include click-stream reporting, heat maps, search terms, returning visitors and element tracking.
5. Piwik
This open-source alternative gives you an in-depth insight on your website visitors and marketing campaigns, along with many other features that Google Analytics doesn't offer. Aside from website analytics, you can use Piwik for maintaining your server logs, profiling your audience to learn about their behavior and measuring goals for the conversions you set up. Aside from its free option, Piwik offers a professional version that starts at $65 per month.
6. StatCounter
Known as a pretty basic analytical package, StatCounter helps you understand your users in a very simple way. Here, you can learn about how a user found your website, their exit page, keyword analytics and basic user stats like their operating system and screen resolution. The free version is ideal for websites that receive fewer than 200,000 pageviews per month.
7. W3Counter
This simplistic analytical tool is designed for those who just want the basics. One of the most common complaints about Google Analytics is that it's too complex and hard to use, and if this is one your common complaints, then this may be the alternative for you. W3Counter lets you see where your visitors are coming from and how they use your website. W3Counter is recommended for websites that receive fewer than 5,000 views a day.
A Few More Alternatives
If you want to go beyond the standard analytical packages, there are several options you can consider, such as ClickTale, CrazyEgg, HeatSync, MouseFlow, and Seevolution.